Multiplex Black                             
H8955 SM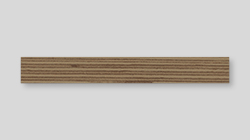 Decor
All our shown and mentioned decors are reproductions. Color-matching decor selection only possible on the original sample.
Colour and character
The use of multiplex is returning to popularity in interior design. Multiplex edge banding makes it possible to create the look of a thinly-coated multiplex board with any of our solid decors, delivering added value.
Decor and combination recommendations
Decors Furniture and Interior Design
Availability Decorative Collection
There are no colors for this product.
Please select another product.